Search Engine Optimization
More organic traffic the from search engines.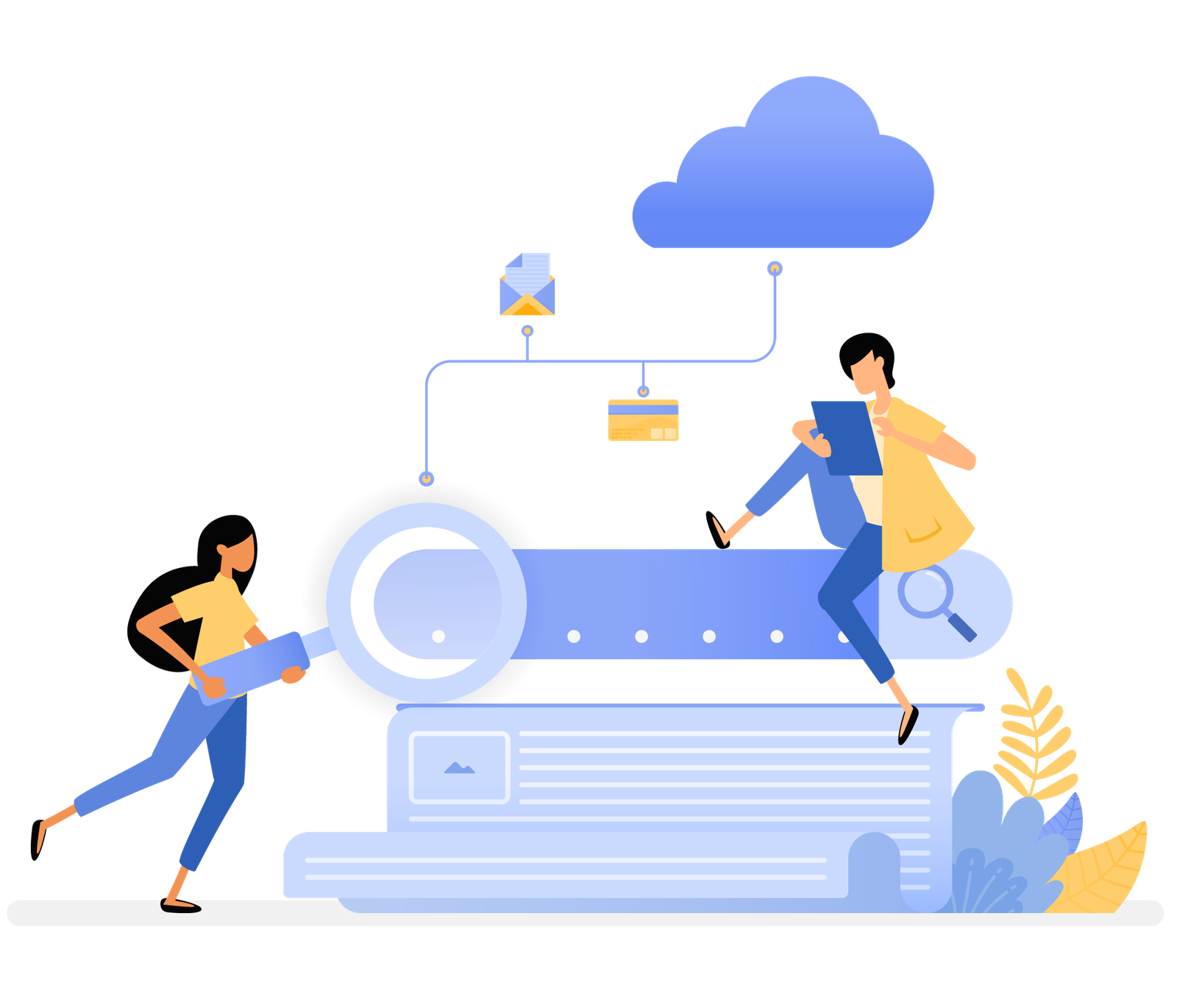 Save your time and money by ordering SEO from right place
Your website should help you attract new customers, sell your product, generate sign-ups and registration. Most people don't scroll past third search result on Google, the website that is not on the first page doesn't even exist to your customers. Search engines are trying to supply the most appropriate results, based on their internal algorithms, we will optimize your website to enhance your exposure and generate organic traffic to your business. Our SEO experts will optimize your website architecture and create a clean navigation that will help search engines index your website faster and easier.
SEO is divided into internal (on-page) and external (off-page) optimization. Internal SEO is carried out on the website in order to improve its quality and optimize for the requirements of search engines. For external SEO, other sites and services have involved that help to increase the site ranking in search results.
For full optimization, you must simultaneously work on both on-page and off-page SEO. Search engines take into account factors in the complex, and if you work in only one direction, then then your growth is not guaranteed.
There are a lot of factors that Google relies on to promote website position in search results. Vertix Media specialists will help you top of all of them. The most common factors are:
According to Google, more than half of the searches happen on mobile devices, so the mobile version of the site for Google has a higher priority than the desktop version. In the near future, the mobile version will become the main version for search engines. Google has already changed the algorithm for ranking sites, but the final transition to a new type of indexing will take a couple of years.
The website can have only a desktop version, a separate mobile version or an adaptive design. If the site has only a desktop version, Google will show it in a mobile search, but the position of the site will gradually deteriorate, because Google prioritizes mobile friendly websites. Google specialists advised to create a mobile version or responsive design, if you don't want your website to disappear from mobile search results. If the site has two versions: desktop and mobile like m.domain.com – you will have to check whether the content is the same on both versions. But also keep in mind it does not have to be exactly the same, because mobile sites have technical limitations. But content and meta tags should be equivalent – both in meaning and content. For owners of websites with responsive design, nothing else needs to be done that's why we always offer our clients to build responsive website.
Keep in mind, that while users search for info and navigation mostly on mobile devices, they still mostly make purchases on desktops. Therefore, you have to consider how to simplify the ordering process on mobile devices. If the user found a store when he was online on the phone, but was not ready to place an order, do not lose contact with him. You can offer to subscribe, follow your company on social networks or offer a discount to agitate the buyer to return to your website when he will be in front of his desktop.
Rank Brain is Google's current search engine algorithm, which is based on artificial intelligence and machine learning. The algorithm compares the quality of each site with the resources in the top search results. In order for the user to get the most relevant sites for a search query, Rank Brain considers the search history, region, and current trends.
Rank Brain analyzes text by topics and synonyms. Content may not contain words from the search query, but be in the top for this query, because it answers user's question as completely as possible. The old method of promoting pages, which created texts similar to the texts in the top of the issue with a lot of keys, no longer works in Google. Do not include in the articles more than third of the content that is already contained on other sites.
Do you want your business to rank higher on Google?